In the Heidenhain simulator article we saw where and how to download the Heidenhain simulator. As already mentioned in the same article, while the procedure is similar for downloading and installing, there are some differences between one version of the Heidenhain control and another regarding configuration.
In this article we will look at how to configure the Heidenhain iTNC640 simulator once it has been installed.
Screen resolution
The first configuration concerns the screen resolution: as with the machine where you can purchase different screen resolutions, we can also select different resolutions to adapt the simulator to your screen.
When you open the drop-down menu in the task bar (the one that shows you the background activities) you will find the TNC launch icon: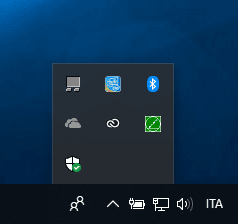 Double click and open it and in the window that opens press MORE>>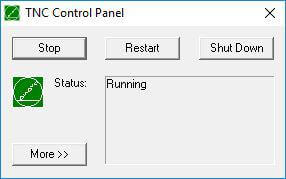 Then SETTING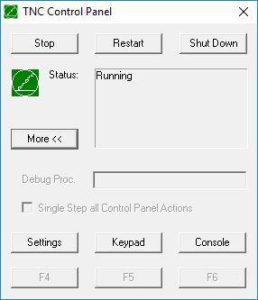 You can now change some settings via this window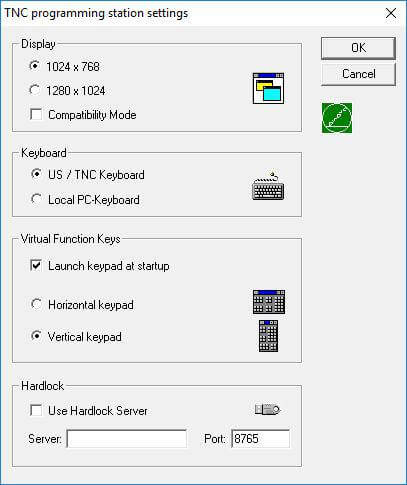 Confirm with OK and restart.
Language settings
Now all we have to do is change the language so that we can program using Italian commands. Let's see how!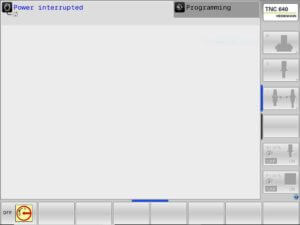 When we are on this page and we have the command keyboard on the right-hand side, we proceed as follows:
At the top of the keyboard is the MOD command. Click on it!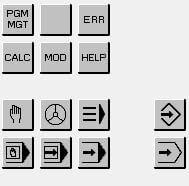 You will see a page like this. Under "Code-number entry" enter the code 123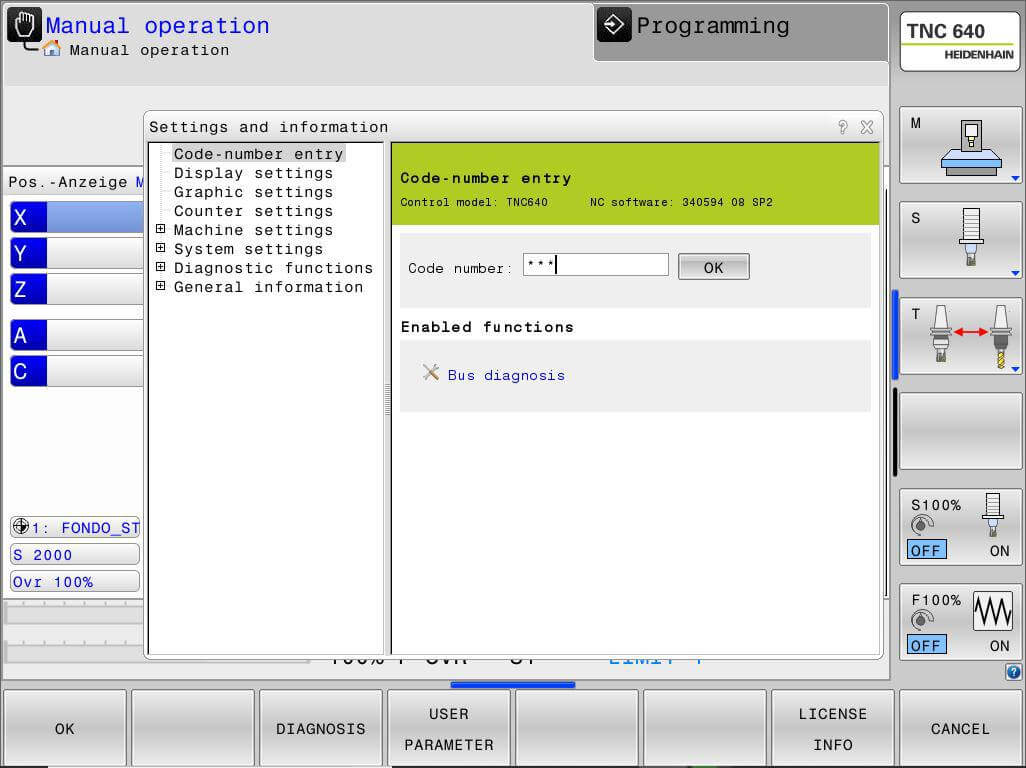 Next in:
DisplaySetting > Settings of the NC and PLC dialog language
set the language you prefer – in my case ITALIAN – in the 4 fields and finally press END.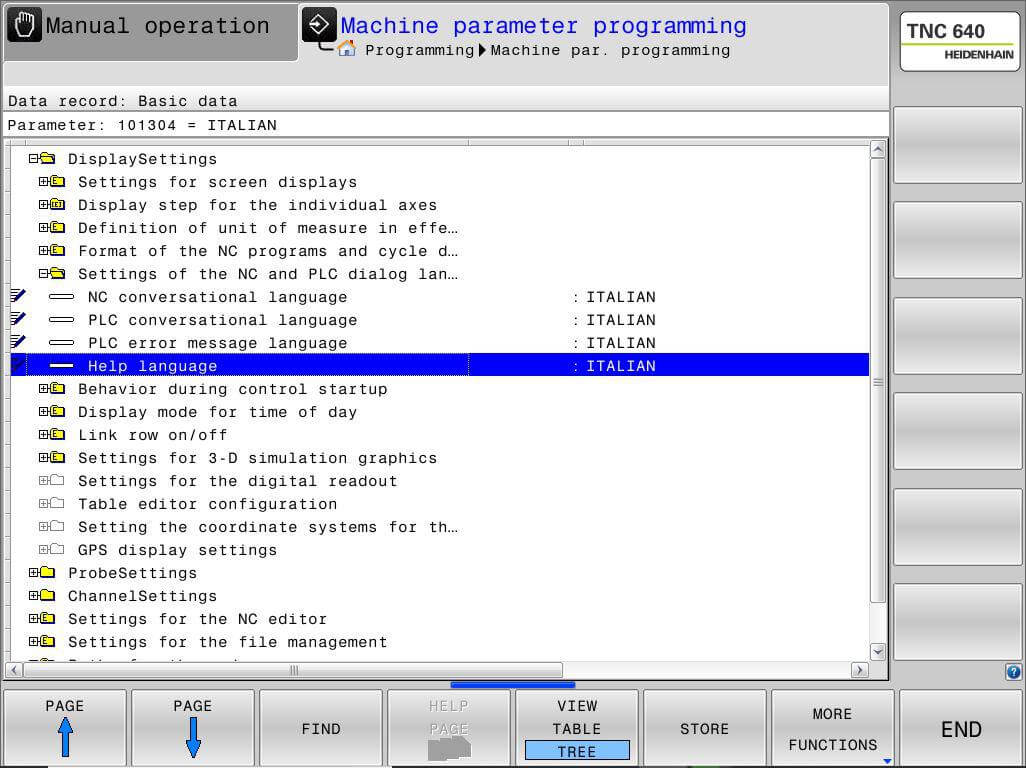 Confirm the change by pressing STORE.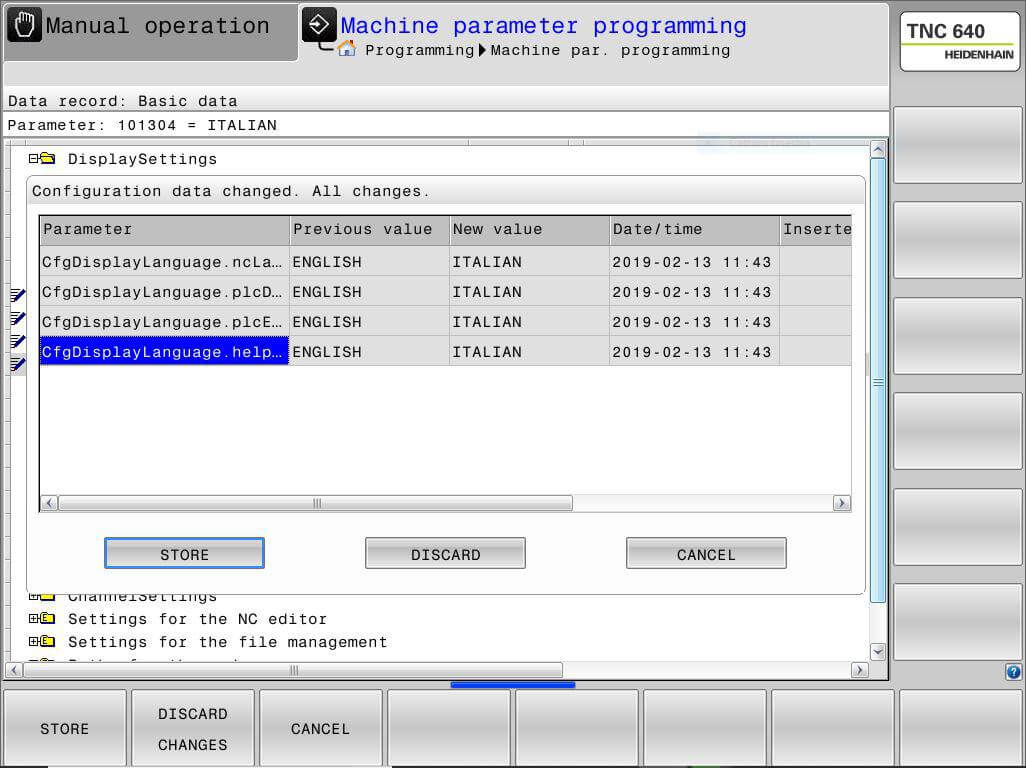 The control will load and make operational the changes made.